Advanced search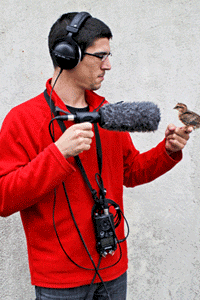 Joseph SARDIN
& Piou PIOU
6 results for "Screams" - Most at least downloaded

-
Wilhelm scream
The Wilhelm cry is pushed by the actor Sheb Wooley. Its first use dates from the movie "The Adventures of Captain Wyatt" in 1951. Since then, it has been popularized by Ben Burtt on the saga Star Wars and in several hundred movies, series, commercials and video games. More infos :
en.wikipedia.org/wiki/Wilhelm_scream
. Duration: 00:01.

-
Crying baby
Crying baby. Duration: 02:11.

-
Laugh
Laugh of a man. Duration: 00:04.

-
Shouts and applauses of teens 2
Teens who shout "Yeah" and applauding. Duration: 00:05.

-
Manifestation
Manifestation. Duration: 00:17.

-
Rooster
A singing rooster. Duration: 00:05.


Cut out following the dots