Advanced search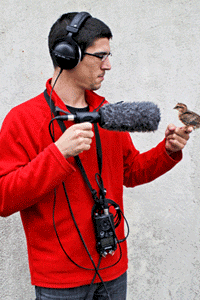 Joseph SARDIN
& Piou PIOU
4 results for "Nocturne" - Most at least downloaded
Try also:

-
Long-eared owl 2
Song of the eared owl to 10 or 15 meters. Duration: 01:15.

-
Birds at night
Bird songs recorded at 1 am. It is essentially the "Philomene Nightingale". Thanks to Luc P., for the identification. Duration: 02:06.

-
Owls
Owls. Duration: 00:28.

-
Forest at night after rain
Soundscape. Night in the forest after the rain. Highway noise away. Duration: 00:29.


Cut out following the dots