Advanced search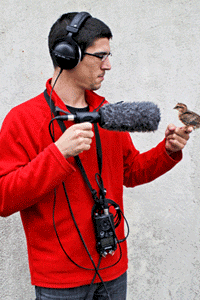 Joseph SARDIN
& Piou PIOU
5 results for "News" - Most at least downloaded
Try also:

-
Fireworks
Fireworks in the city, Polinyà de Xúquer, Spain. Duration: 03:21.

-
Fireworks far away
Fireworks recorded 5 km (3,1 miles) away. Dog barking and music in the background. Duration: 01:30.

-
Mascletà Valencia, Spain
The Mascletà is fireworks. Duration: 05:12.

-
Firecrackers
5 firecrackers of Christmas to operate with hands. Duration: 00:13.

-
Exploding bang-snaps
Crackers, snappers, whippersnappers, pop-its, bang-snaps: Throwing firecrackers on the ground. They contain small amounts of silver fulminate and gravel. 4 clicks. Duration: 00:03.


Cut out following the dots