Advanced search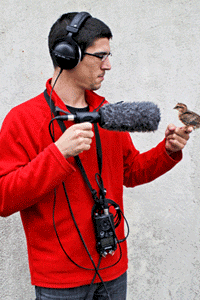 Joseph SARDIN
& Piou PIOU
6 results for "Seconde" - Most at least downloaded

-
Clock
Clock: tick and tack (x9). Duration: 00:09.

-
Timer 2
Ticking of a small kitchen timer but can be suitable for a bomb. Duration: 00:06.

-
Electronic alarm (buzzer) 3
Electronic alarm signal (x10). Duration: 00:06.

-
Alarm semi mechanical
Alarm signal electronics, mechanical mechanism. 3 level ringing, noise of the second hand before and after the alarm. Duration: 00:47.

-
Quartz clock
Mechanism of a quartz clock, called silent, whose rotation is continuous (no ticking). Duration: 00:28.

-
Timer 1
Mechanical timer on oven. Duration: 00:18.
Still have not found what you are looking for? Order!



Cut out following the dots