Advanced search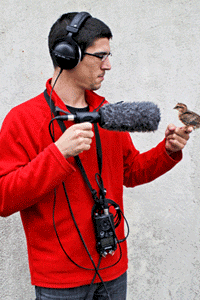 Joseph SARDIN
& Piou PIOU
8 results for "Pulsation" - Most at least downloaded






-
Heart beat
Beating heart (x10). There is a slight background noise. Duration: 00:08.






-
Heartbeat 3






-
Sonar
Several beeps of an active sonar. This is a low frequency sonar (long range but low definition). It is a triangular wave of 1030 Hz frequency easy to put in loop. In reality, a military submarine usually has passive sonar, more sonar info:
en.wikipedia.org/wiki/Sonar
. Duration: 00:31.






-
Heartbeat 1






-
Heartbeat 2






-
Mechanical metronome
Mechanical metronome. Duration: 00:12.






-
Electric metronome
Plastic electric metronome beating a tempo of 120 beats per minute. Duration: 00:06.

-
Heart of Sophie the Giraffe
Heart of Sophie the Giraffe. Duration: 00:03.
Choose one or two simple words, in english, and avoid onomatopoeia and slang


Cut out following the dots