Advanced search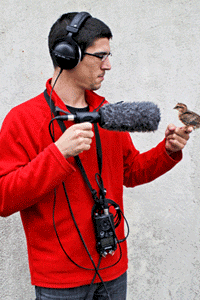 Joseph SARDIN
& Piou PIOU
9 results for "Eclate" - Most at least downloaded

-
Bubbles burst
31 bubbles bursting. Sound effect made with the mouth. Duration: 00:40.

-
Water bubble 2
Water bubble 2. Duration: 00:18.

-
Sparkling water
Sparkling water (Badoit) in a glass. Duration: 00:14.

-
Pop-Corn: Corn bursting
Noise corn popcorn bursting in a pan on a hot plate. Means the wriggling little oil and corn which explodes and tape against the cover. Duration: 00:57.

-
Water bubbles
Water bubbles made with a straw in a mug. Means the rim of the mug slightly. Duration: 00:26.

-
Recycling bin glass
Bottle into a recycling bin. Duration: 01:11.

-
Glass of soda
Glass of soda. Duration: 00:06.

-
Bubble wrap: Breakouts
Breakouts of a bubble of bubble wrap (x7). This is a paper of large bubbles of 2.5 cm in diameter. Duration: 00:07.

-
Balloon: burst
3 balloons bursting. Duration: 00:03.
Choose one or two simple words, in english, and avoid onomatopoeia and slang


Cut out following the dots