Advanced search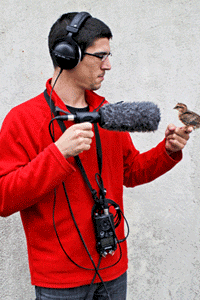 Joseph SARDIN
& Piou PIOU
3 results for "Doigts" - Most at least downloaded

-
Finger clashes
Finger clashes. Duration: 00:16.

-
Exploding bang-snaps
Crackers, snappers, whippersnappers, pop-its, bang-snaps: Throwing firecrackers on the ground. They contain small amounts of silver fulminate and gravel. 4 clicks. Duration: 00:03.

-
Tent or curtain shower
Noise made by the friction of a shower curtain with your fingers. It is also the noise of a tent when rubbed in the same way. Duration: 00:25.
Still have not found what you are looking for? Order!



Cut out following the dots