; $t31="All sounds"; $t32="Find a sounds"; $t33="By continuing your visit to this site, you accept the use of cookies to provide you with services and advertising adapted to your needs. your centers of interest, as well as the collection and use of these data by third parties."; $t34="I accept"; $t35="More informations"; $t36="Advanced search"; $t37="Keyword(s)"; $t38="All"; $t39="Alone sound"; $t40="Soundscape"; $t41="Foley"; $t42="Music"; $t43="Sample"; $t44="Mono"; $t45="Stereo"; $t46="From newest to oldest"; $t47="Most at least downloaded"; $t48="Highest to least rated"; $t49="Sort"; $t50="And finally…"; $t51="Validate"; $t52="Microphones integrated to the Tascam DR-40 recorder"; $t53="Tascam DR-40 Recorder and Sennheiser ME66 Microphone"; $t54="Tascam DR-40 Recorder and Rode NT5 Microphones"; $t55="No results found"; $t56="result"; $t57="results"; $t58="of"; $t59="Click here to listen to this sound"; $t60="Play"; $t61="Try also:"; $t62="or"; $t63="Play"; $t64="Opinions"; $t65="Notations"; $t66="Star"; $t67="Rated"; $t68="Rate & Comment"; $t69="Comments"; $t70="Note this sound"; $t71="Great"; $t72="All right"; $t73="Moderately"; $t74="Bad"; $t75="Zero"; $t76="Royalty Free. Creative Commons BY 4.0."; $t77="However, in a pay audio library, this sound would cost [[nbr]] $. So do not hesitate to make a small donation, even 1 or 2 $…"; $t78="This sound may not be free of rights."; $t79="[[nbr]] sound effects found for"; $t80="Free Sounds Library"; $t81="Optional comment"; $t82="Stop"; $t83="They also downloaded"; $t84="Cut out following the dots"; $t85="Top of page"; $t86="$t7 : Defines the number of samples per seconds taken from a continuous signal to make a discrete signal. The unit for sampling rate is hertz.

- 44,100 Hz : CD Audio quality.
- 48,000 Hz : The standard used by professional digital video equipment such as tape recorders, video servers, vision mixers and so on.
- 96,000 Hz : DVD-Audio, some LPCM DVD tracks, BD-ROM (Blu-ray Disc) audio tracks, HD DVD (High-Definition DVD) audio tracks."; $t87="$t8 : In digital audio, bit depth describes the number of bits of information recorded for each sample.

- 16 bits : CD quality audio. A standard used by media professionals.
- 24 bits : DVD-Audio, which can support up to 24-bit audio."; $t88="- Mono : Is single-channel. Typically there is only one microphone, one loudspeaker.
- Stereo : Is a method of sound reproduction that creates an illusion of directionality and audible perspective."; $t89="PayPal - The safer, easier way to pay online!"; $t90="noise,sound"; $t91="Nombre de téléchargement"; $t92="Ajouté le"; $t93="Download the FLAC"; $t94="Download the AAC"; $t95="Download the M4A"; $t96="This page allows looping playback of a selection of sounds environments; to fall asleep, for an exhibition, etc."; $t97="Give your opinion, if you like this sound or not."; $t98="Keywords"; $t99="Results for"; $t100="Welcome!"; $t101="BigSoundBank.com is a totally free sounds library. The best quality soundbank for yours projects. Sounds effects, ambiences, soundscapes and atmospheres in MP3, WAV, BWF, AIFF, OGG, FLAC, AAC and M4A format, licensed under a Creative Commons \"Attribution\" 4.0. Listen and download ! For audiovisual, cinema, theater, video games, audio sagas, radio, and more."; $t102="Contact me"; $t103="Volunteer founder of BigSoundBank.com"; $t104="for"; $t105="C'est la Nouvelle Année !"; $t106="Ce week-end, c'est Paques !"; $t107="Aujourd'hui, c'est la fête nationale en France !"; $t108="Une petite sélection de sons ? C'est par ici"; $t109="Bottom of page"; $t110="Otherwise, visit a competing website:"; $t111="Details and Downloads"; $t112="Legal notice"; $t113="/day"; $t114="."; // sˇparateur de dˇcimaux $t115=","; // sˇparateur de milliers $t116=""; // avant : $t117="Your browser does not support JavaScript!"; $t118="About"; $t119="Contact"; $t120="Support"; $t121="Mail"; $t122="Free Sound Effects"; $t123="folders"; $t124="Free Sound Effect"; $t125="Free Soundscape"; $t126="Free Foley"; $t127="Free Music"; $t128="Free Sample"; $t129="Royalty-free sounds bank for yours creative projects."; $t130="Sound effects and Soundscapes in MP3, WAV, BWF, AIFF, OGG, FLAC, AAC and M4A file format. Listen and download !"; $t131="\"Foley\" is the production of sounds, live or recorded, for the purpose of illustrating a film, a video game, a radio program, etc. The sounder usually works in the studio and recreates sounds from everyday objects."; ?>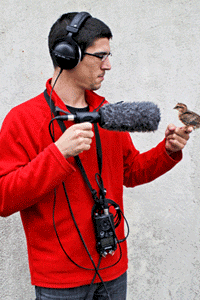 Joseph SARDIN
& Piou PIOU
8 "Forets" -

-
Forest: On the edge
Forest atmosphere recorded near woods. Birds, wind, noise, etc. : 06:00.

-
Wind in the trees
The microphones are directed to the sky, to the trees in the forest of Rambouiller (France). : 03:38.

-
Forest
Birds singing, drive away, fly. : 00:54.

-
Feet in leaves
Humans feets in dry leaves. : 01:03.

-
Forest at night after rain
Soundscape. Night in the forest after the rain. Highway noise away. : 00:29.

-
Urban undergrowth
Urban undergrowth. Rumor of a road. Birds, etc. : 01:17.

-
Forests of Gironde, France
Insects in the dune forests. : 00:40.

-
Rambouillet forest
Atmosphere of the forest of Rambouillet to 7 hours. Bird songs, drive away, passing plane, branches creaking, wind in the leaves. : 02:32.