Advanced search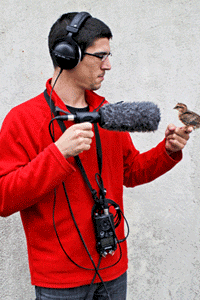 Joseph SARDIN
& Piou PIOU
5 results for "Appuyer" - Most at least downloaded






-
Computer keyboard
Sound of a keyboard desktop. Duration: 00:30.






-
Typewriter
Several keystrokes and space bar of a mechanical typewriter. Duration: 00:24.






-
iPhone - Touch sound
iPhone - Touch sound. Duration: 00:04.






-
Walkie talkie: Keypad tones
Keypad tones of a walkie talkie Midland G7. 12x high and 1x low. Duration: 00:09.






-
Mobile key
Noise keys of a mobile (x11). Means the support and release the button. The phone is a Sagem myX2. Duration: 00:12.
Choose one or two simple words, in english, and avoid onomatopoeia and slang


Cut out following the dots