Advanced search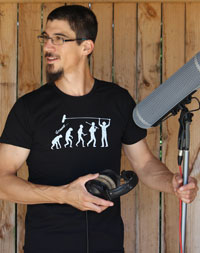 Joseph SARDIN
5 results - UCS Category "AMBCele" - Most at least downloaded

-
Cheerful street
City soundscape after a sporting victory (football world cup). Mostly horns. Duration: 00:53.






-
Chinese New Year on a street in London
A group of musicians and dancers. A street in London. Chinese New Year celebration. Duration: 02:51.






-
Beginning of a procession, Spain
Beginning of a religious, near Valencia, Spain. Crowd, bells, firecrackers, etc. Duration: 07:01.

-
Muixeranga
The Muixeranga is the collective name given to the performance of ancient street dances and human castles, originating in the Valencian Community :
fr.wikipedia.org/wiki/Muixeranga
. Duration: 02:15.

-
Parade in London
Soundscape. Parade in London. On the occasion of Chinese New Year. Duration: 02:53.
Download all results from this page
This action can be VERY long depending on your connection and the size of the files!
Choose one or two simple words, in english, and avoid onomatopoeia and slang


Cut out following the dots