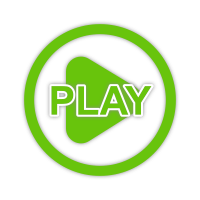 or URLs (permalinks)
How to download and/or use these sounds?
0.00$ and Royalty Free! (+ info here)

However, in a pay audio library, this sound would cost $8. So do not hesitate to make a small donation, or buy a t-shirt !

A minute of silence for the victims.
Comment







I did not expect this to be so loud! i nearly burst my eardrums..







I can barely hear myself think, thanks.







Thanks very much!







Thank, but surprised that it's 11mb for a sound of nothing







This sound is so inspirational, it is just what i needed but i am shocked that someone put a soundtrack with no sound on the internet. thanks a lot!

:D - Joseph SARDIN







Wow i would like to express my sincerest thank to the one who made and shared this audio. i needed this. thanks a lot!







Needed this. Thanks a lot, didnt know recording silence would be such a challange.







Perfect for keeping my bluetooth le headset awake for more than 15 seconds while doing language practice!







This song changed my life with a simple line! " was so inspiring!







Used (as file 000) in the mp3 player when changing folders (playing a file from the folder is required to actually implement the folder change).

Good tip! - Joseph SARDIN







Exactly what i was searching for to put a pause between my audios, thank you very much!







Great for fnf charting when you do not have a voice file!







Windows notifications are so annoying but this helps keep it less anoying without sound, thank you so much!







I really liked it, it was kind of quiet though, can you make a louder version of this?

:D - Joseph SARDIN







Thank you!







Are you sure this is in stereo?

:D - Joseph SARDIN







we are using this for our nonprofit artist community's radio stream for #theshowmustbepaused / #blackouttuesday thank you so much!

Well done ! - Joseph SARDIN







Minute of silence does sound like it=







Uh, it's just nothing

Yes :D - Joseph SARDIN


I almost died from listening to this


I hope this is a real comment section

Yes - Joseph SARDIN


This is cool


Silent


Re assignment done because of this


Thank you!! great! :)