Advanced search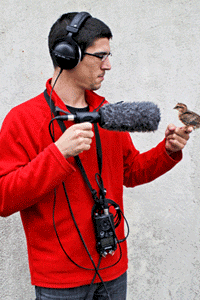 Joseph SARDIN
& Piou PIOU
8 results for "Polinya" - Most at least downloaded






-
Fireworks
Fireworks in the city, Polinyà de Xúquer, Spain. Duration: 03:21.






-
4 church bells
Four church bells ringing at the same time. Duration: 00:51.






-
Spanish crowd
Spanish speaking crowd in a small village. Duration: 01:20.






-
1 church bell
One church bell ringing. Duration: 01:27.






-
Mascletà Valencia, Spain
The Mascletà is fireworks. Duration: 05:12.






-
Outdoor pool in Spain
Atmosphere sound an outdoor pool, Spain. Duration: 02:31.






-
Beginning of a procession, Spain
Beginning of a religious, near Valencia, Spain. Crowd, bells, firecrackers, etc. Duration: 07:01.

-
Muixeranga
The Muixeranga is the collective name given to the performance of ancient street dances and human castles, originating in the Valencian Community :
fr.wikipedia.org/wiki/Muixeranga
. Duration: 02:15.
Choose one or two simple words, in english, and avoid onomatopoeia and slang


Cut out following the dots