Advanced search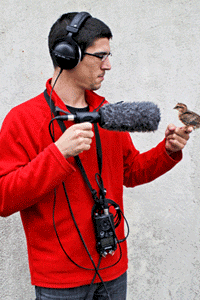 Joseph SARDIN
& Piou PIOU
3 results for "Mouse" - Most at least downloaded






-
Mouse screams
A little mouse, caught by a cat, screams when touched. So before releasing it, I recorded it. Duration: 00:12.






-
Computer mouse
Computer mouse: double click (x1), click (x1). Duration: 00:01.






-
Cries of bats
Cries of a little bat found on the ground :'( Bats use ultrasound to move and hunt, but they also shout in some cases. Duration: 00:13.
Choose one or two simple words, in english, and avoid onomatopoeia and slang


Cut out following the dots