Advanced search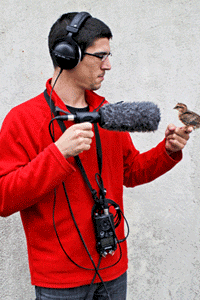 Joseph SARDIN
& Piou PIOU
4 results for "Moineau" - Most at least downloaded

-
Birds waking 1
Awakening of the birds in the morning of 1 March (winter) at 7:30 in the country (France, Dep. 28). Pigeons, doves, sparrows, chickens, etc. Duration: 02:54.

-
50 birds are sleeping
About fifty sparrows chirp as they prepare to sleep in a small hazel. Duration: 00:52.

-
50 birds fly away
About fifty sparrows fly away when I come to find my microphone recording crying before sleep. Duration: 00:21.

-
. Duration: 00:06.
Choose one or two simple words, in english, and avoid onomatopoeia and slang


Cut out following the dots