Advanced search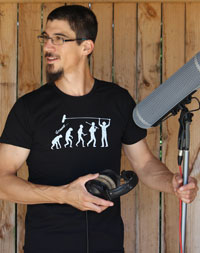 Joseph SARDIN
4 results for "Depart" - Most at least downloaded






-
Car, starting and departure
Starting a car and start thereof. Car: Citroen Saxo 1.1. Duration: 00:24.






-
Car: Difficult start
Hard starting a car. Is a Peugeot 106. Duration: 00:45.






-
Starting a motorcycle
Starting a Ducati Granturismo motorcycle and departure and remoteness. Duration: 00:47.

-
Excavator, removal
Removal of a compact excavator with rubber tracks. This is a Volvo EC55B. Duration: 01:06.
Choose one or two simple words, in english, and avoid onomatopoeia and slang


Cut out following the dots