Advanced search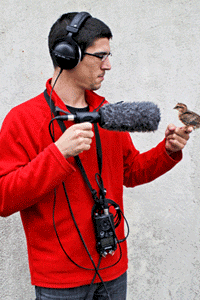 Joseph SARDIN
& Piou PIOU
3 results for "Champs" - Most at least downloaded

-
Wind in a cornfield
The wind rises on a field of corn fodder. Duration: 03:24.

-
Countryside
Field, the wind in the leaves, bees, birds, small wind in the microphones. Duration: 01:51.

-
Pond in a field
Pond in a field. Singing frogs. Birds. Wind. Duration: 02:41.
Still have not found what you are looking for? Order!



Cut out following the dots