One minute of silence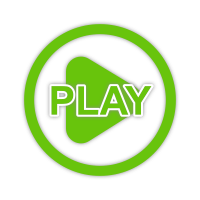 or
URLs (permalinks)
0.00$ and Royalty Free! (!?)

However, in a pay audio library, this sound would cost $8. So do not hesitate to make a small donation, even 1 or 2 $…
A minute of silence for the victims.
Duration: 01:00
Type: Soundscape
Channels: Stereo ⊕- Mono : Is single-channel. Typically there is only one microphone, one loudspeaker.
- Stereo : Is a method of sound reproduction that creates an illusion of directionality and audible perspective.
Conditions: Studio ⊕A "studio" sound has been recorded in a reverb-free place.

An "outdoor" sound contains disruptive elements. The sound is not totally pure. There is sometimes a little wind, some rumors, etc.

A "indoor" sound usually contains a strong reverb. It can not, for example, be used to sound an image taken outdoors.
Realism: Idealized ⊕Un son "Real" à été enregistré en condition réel. Par exemple : Un brossage de dent avec dentifrice.

Un son "Idealized" à été enregistré en condition réel mais en ne gardant cherchant à coller au plus près de l'idée qu'on se fait de ce son. Par exemple : Un brossage de dent sans dentifrice.

Un "Foley" à été enregistré en studio, avec des astuces de bruiteurs. Par exemple : Un brossage de dent imité avec une brosse à ongle.
Sampling Rate: 48,000 Hz ⊕Search : Defines the number of samples per seconds taken from a continuous signal to make a discrete signal. The unit for sampling rate is hertz.

- 44,100 Hz : CD Audio quality.
- 48,000 Hz : The standard used by professional digital video equipment such as tape recorders, video servers, vision mixers and so on.
- 96,000 Hz : DVD-Audio, some LPCM DVD tracks, BD-ROM (Blu-ray Disc) audio tracks, HD DVD (High-Definition DVD) audio tracks.
Bit depth: 16 Bits ⊕More : In digital audio, bit depth describes the number of bits of information recorded for each sample.

- 16 bits : CD quality audio. A standard used by media professionals.
- 24 bits : DVD-Audio, which can support up to 24-bit audio.
Author: Joseph SARDIN
Sound n°: 917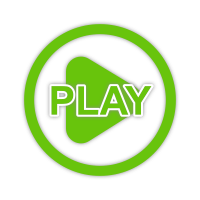 Open the WAV (11.3 MB)
Open the BWF (11.3 MB)
Open the AIFF (11.3 MB)
Open the MP3 (2.3 MB)
Open the OGG (10 KB)
0.00$ and Royalty Free! (!?)

However, in a pay audio library, this sound would cost $8. So do not hesitate to make a small donation, even 1 or 2 $…
Notations





- Rated 6.8/10 (average)
Rate, Comment!
They also downloaded
Comments







we are using this for our nonprofit artist community's radio stream for #theshowmustbepaused / #blackouttuesday thank you so much!

Well done ! - Joseph SARDIN







Minute of silence does sound like it=

Cool

Ok

Onhoo

Silence


Mdr







Sérieux ? on respire pas lorsqu'on fait une minute de silence ?

C'est une minute de silence, sans humain... C'est juste un silence pur... Presque une blague en fait :D - Joseph SARDIN







Ca peut toujours servir







Exactement ce qu'il me fallait, rigolez pas mais dans ma voiture la connexion bluetooth se fait en auto si cette deriere est en mode radio , un mesage vocal sera couvert par le son du premier mp3 venu de la bibliotheque


The sound quality of the silence is great







Ba bof







Bravo! il fallait y penser! :)

Merci :) Initialement, c'était un peu une blague, en fait... - Joseph SARDIN


Bof







12 euro xd c est un blanc, genial







J'adore le concept







Wesh mon gars c'est cool
Keywords
About BigSoundBank.com
BigSoundBank.com is a royalty free sounds library, free of charge and public domain sounds. The best quality soundbank for commercial and personal projects. Sounds effects, ambiences, soundscapes and atmospheres in MP3, WAV, BWF, AIFF, OGG, FLAC, AAC and M4A formats. Listen and download ! For audiovisual, cinema, theater, video games, audio sagas, radio, development, powerpoint and more media productions.
– "You're making a great amount of awesome sounds, thanks a lot!" - other feedbacks >
Joseph SARDIN - Founder of BigSoundBank.com and LaSonotheque.org - Contact