Walkie talkie: Keypad tones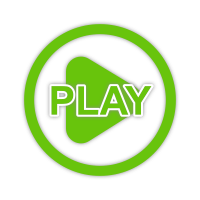 or
URLs (permalinks)
0.00$ and Royalty Free! (!?)

However, in a pay audio library, this sound would cost $3. So do not hesitate to make a small donation, even 1 or 2 $…
Keypad tones of a walkie talkie Midland G7. 12x high and 1x low.
Duration: 00:09
Type: Alone sound
Channels: Mono ⊕- Mono : Is single-channel. Typically there is only one microphone, one loudspeaker.
- Stereo : Is a method of sound reproduction that creates an illusion of directionality and audible perspective.
Conditions: Studio ⊕A "studio" sound has been recorded in a reverb-free place.

An "outdoor" sound contains disruptive elements. The sound is not totally pure. There is sometimes a little wind, some rumors, etc.

A "indoor" sound usually contains a strong reverb. It can not, for example, be used to sound an image taken outdoors.
Sampling Rate: 48,000 Hz ⊕Search : Defines the number of samples per seconds taken from a continuous signal to make a discrete signal. The unit for sampling rate is hertz.

- 44,100 Hz : CD Audio quality.
- 48,000 Hz : The standard used by professional digital video equipment such as tape recorders, video servers, vision mixers and so on.
- 96,000 Hz : DVD-Audio, some LPCM DVD tracks, BD-ROM (Blu-ray Disc) audio tracks, HD DVD (High-Definition DVD) audio tracks.
Bit depth: 16 Bits ⊕More : In digital audio, bit depth describes the number of bits of information recorded for each sample.

- 16 bits : CD quality audio. A standard used by media professionals.
- 24 bits : DVD-Audio, which can support up to 24-bit audio.
Author: Joseph SARDIN
Sound n°: 590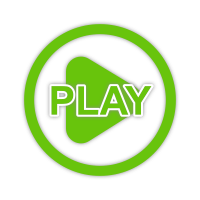 Open the WAV (922 KB)
Open the BWF (922 KB)
Open the AIFF (921 KB)
Open the MP3 (386 KB)
Open the OGG (248 KB)
0.00$ and Royalty Free! (!?)

However, in a pay audio library, this sound would cost $3. So do not hesitate to make a small donation, even 1 or 2 $…
Other interesting files
Notations





- Rated 6.7/10 (average)
Rate, Comment!
Keywords
About BigSoundBank.com
BigSoundBank.com is a royalty free sounds library, free of charge and public domain sounds. The best quality soundbank for commercial and personal projects. Sounds effects, ambiences, soundscapes and atmospheres in MP3, WAV, BWF, AIFF, OGG, FLAC, AAC and M4A formats. Listen and download ! For audiovisual, cinema, theater, video games, audio sagas, radio, development, powerpoint and more media productions.
– "You're making a great amount of awesome sounds, thanks a lot!" - other feedbacks >
Joseph SARDIN - Founder of BigSoundBank.com and LaSonotheque.org - Contact