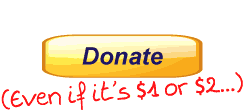 4 results for "Morn" - Most at least downloaded






-
Birds waking 3
Campaign
atmosphere at 6:30 am April 23, 2018 in France. Duration: 04:05.






-
Birds waking 4
Sound ambience of
countryside
at dawn, the moment when the
birds
begin to sing spring: we are on May 18, 2020 at 5.30 a.m. France, in full containment linked to COVID-19. Duration: 06:17.






-
Birds waking 1
Awakening of the birds in the morning of 1 March (winter) at 7:30 in the country (France, Dep. 28). Pigeons, doves, sparrows, chickens, etc. Duration: 02:54.






-
Birds waking 2
Campaign atmosphere at 6:45 am April 6, 2016 in France. Duration: 01:12.
Download all results from this page
This action can be VERY long depending on your connection and the size of the files!
Choose one or two simple words, in english, and avoid onomatopoeia and slang


Cut out following the dots