Advanced search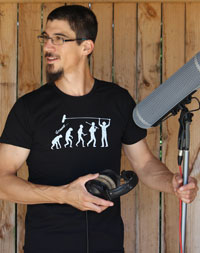 Joseph SARDIN
4 results for "Mobylette" - Most at least downloaded






-
Motorcycle
Starting a motorcycle, some accelerations and motor extinction. Duration: 00:13.






-
Tire squeal
17 screeching tire. Turn in a parking or little slippage. Duration: 00:30.






-
75 cm3 motorcycle acceleration
Acceleration of a motorcycle 75 cm3. In the street. Duration: 00:07.






-
Scooter passage
Noise of rapid passage of a scooter. Duration: 00:06.
Choose one or two simple words, in english, and avoid onomatopoeia and slang


Cut out following the dots