Support BigSoundBank.com
: Visit the
store
of website !

Advanced search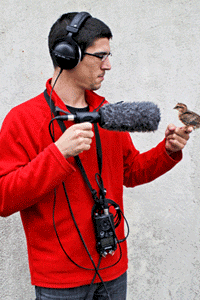 Joseph SARDIN
& Piou PIOU
3 results for "Frottement" - Most at least downloaded






-
Synthetic coat rubbed
Synthetic coat rubbed by hand. Duration: 00:08.






-
Rubbing hands
A man rubs his hands. Duration: 00:26.






-
Tent or curtain shower
Noise made by the friction of a shower curtain with your fingers. It is also the noise of a tent when rubbed in the same way. Duration: 00:25.
Choose one or two simple words, in english, and avoid onomatopoeia and slang


Cut out following the dots