Advanced search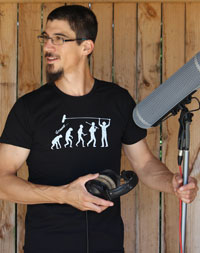 Joseph SARDIN
3 results for "Footfall" - Most at least downloaded






-
Footsteps on gravels 1
Footsteps on gravels 1. Duration: 00:09.






-
Step on gravels
Step on gravel. Duration: 00:07.






-
Footsteps on gravels 2
A lot of footfall on a gravel floor. This file is easy to loop to infinity. It was realized in studio by a foley artist. Duration: 01:31.
Download all results from this page
This action can be VERY long depending on your connection and the size of the files!
Choose one or two simple words, in english, and avoid onomatopoeia and slang


Cut out following the dots