Advanced search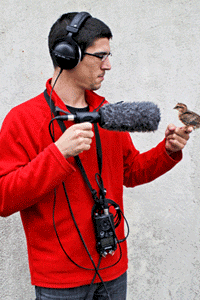 Joseph SARDIN
& Piou PIOU
8 results for "Feet" - Most at least downloaded






-
Horse gallop






-
On snow






-
Step, shoe on stone staircase
Steps of shoes on a stone staircase. Duration: 00:26.






-
Horse trotting






-
Feet on pebbles
Feet on pebbles. Duration: 00:31.






-
Creaking of feets
Creaking of feets on a new road after rain. Duration: 01:50.

-
Bunny hutch
Several rabbits move about in their hutches. They stamp their feet. Duration: 01:07.






-
Horse shod in concrete not
Choose one or two simple words, in english, and avoid onomatopoeia and slang


Cut out following the dots