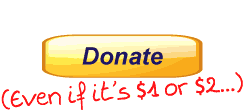 6 results for "Catholique" - Most at least downloaded






-
Church bell
Church bell. Some birdsong very low. 6 hours. Duration: 00:17.






-
Church bells 10 hours
10 hours by the bells of the church of Illiers Combray (France). Slight rumor. Duration: 00:43.






-
Church Square
A church bell and ambient noise. Duration: 00:09.






-
4 church bells
Four church bells ringing at the same time. Duration: 00:51.






-
1 church bell
One church bell ringing. Duration: 01:27.






-
Office cathedral of Chartres
Office cathedral of Chartres. Duration: 04:58.
Download all results from this page
This action can be VERY long depending on your connection and the size of the files!
Choose one or two simple words, in english, and avoid onomatopoeia and slang


Cut out following the dots