Advanced search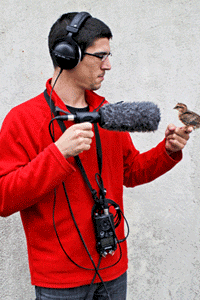 Joseph SARDIN
& Piou PIOU
4 results for "Blanc" - Most at least downloaded
Try also:






-
One minute of silence
A minute of silence for the victims. Duration: 01:00.

-
White noise
In signal processing, white noise is a random signal having equal intensity at different frequencies, giving it a constant power spectral density (
en.wikipedia.org/wiki/White_noise
). A sound to use only wav, aiff or flac formats, because the other formats denature the interest of the sound. Duration: 05:00.






-
Whiteboard marker
Sound of a whiteboard marker with that which is written. Duration: 00:31.






-
Wine plastic cap
The plastic cap of a bottle of white wine which is opened with a metal cap shot. Duration: 00:02.
Choose one or two simple words, in english, and avoid onomatopoeia and slang


Cut out following the dots