How to Add Drum Kits to FL Studio 12
Drum kits, also known as Drum sample packs, are a collection of short drum samples that are mostly used to create new beats while producing music. These kits are extremely helpful for musicians who create their complete tracks in a DAW-like FL Studio.
These drum kits mostly contain 808s, claps, hi-hat, and snare sounds which are the most commonly used drum sounds and are the building blocks for beats and music production. These sounds can be computer-generated through a MIDI or samples of an actual drum kit. Now that you know everything, let us learn how to add drum kits to FL Studio 12.
How To Add Drum Kits To FL Studio 12
All you have to do is follow the steps mentioned below, and you will have learned how to add drum kits to FL studio 12 by the end of it. It is truly that simple!
Step 1: Download Drum Kits
If you have used a DAW previously, you must know that most applications like FL studio come with their own samples including drum kits so that you can get to producing music the moment you install a DAW on your system.
Buy having multiple drum kits is essential for most music producers as the sound of most drum kits varies greatly. And depending on the need, a music producer might need more than one drum kit in their FL studio.
The internet is full of downloadable drum kits. You can either purchase it from your favorite artist's website or go to a website like Reddit and download free ones. The choice is totally up to your need and preference.
Step 2: UnZip The Download Drum Kit
Once you download your desired drum kit, you will notice it is a zipped file. In order to know how to add drum kits to FL studio 12, you will have to unzip the files as FL studio can obviously not read a zipped file.
To unzip a file, if you are using a windows device- right-click on the folder, and from the drop-down menu, choose the "unzip" option. And if you are using a macOS device- you simply have to double-tap, and the system will automatically unzip the file.
Step 3: Adding The Drum Kit (Method 1)
Once you have opened FL studio on your system, learning how to add drum kits to FL studio 12 is a fairly easy task.
On the toolbar, click on the "Options" menu then from the drop-down menu, go the "File Settings" under the system tab. Once you select the file settings, a new screen window will appear.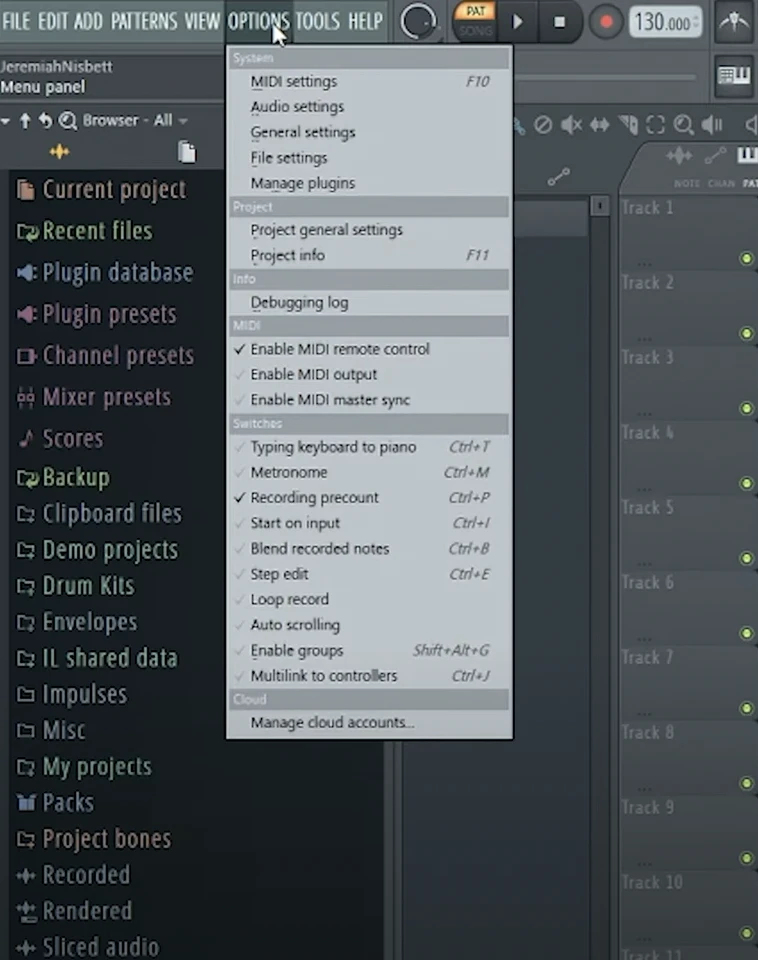 On this dialogue box, you will see a "Browser Extra Search Folders" section in which you have to select the option with a blank tab where you have to create a file path to your drum kits we want to add in FL studio. To create the file path, click on the folder icon on the left.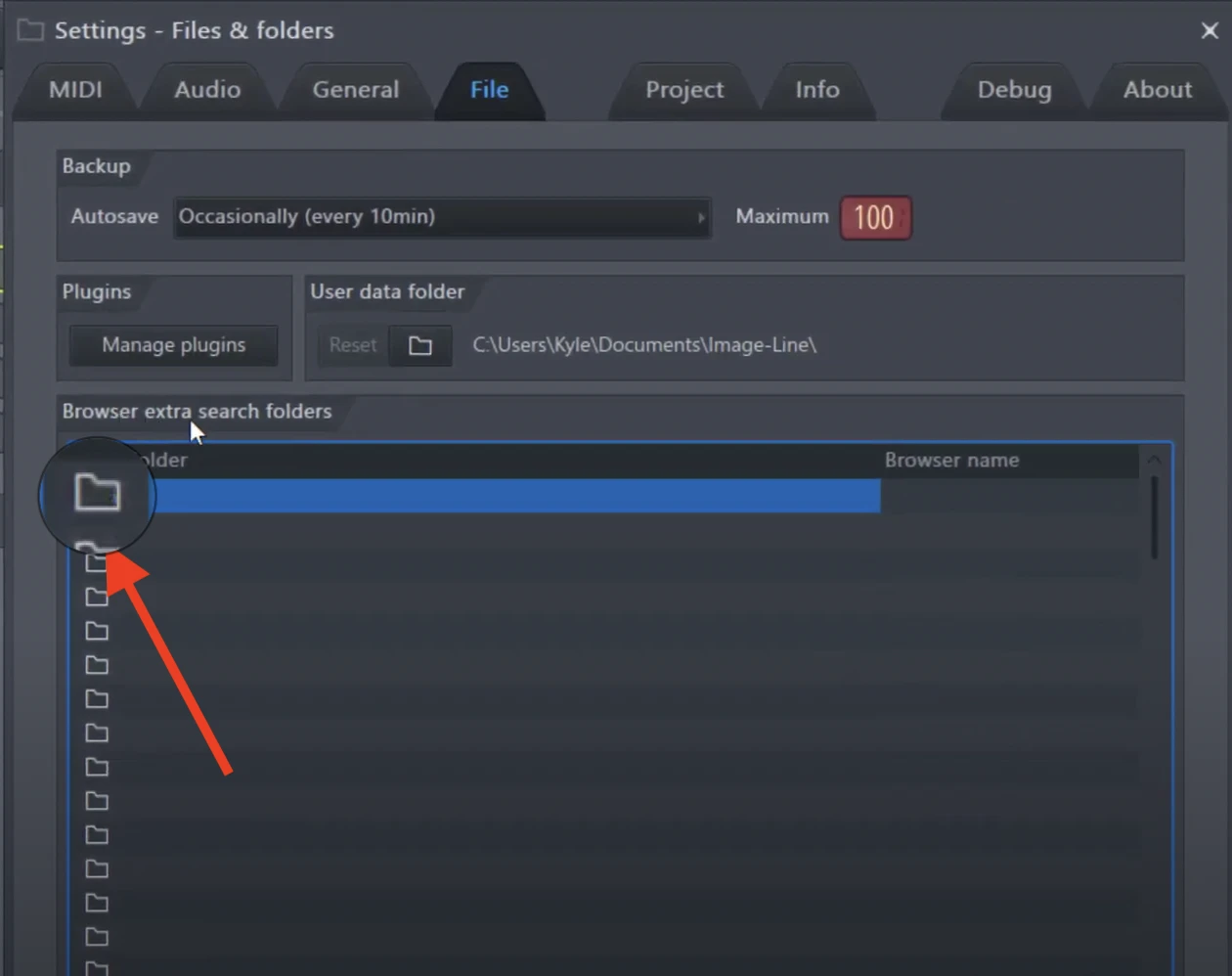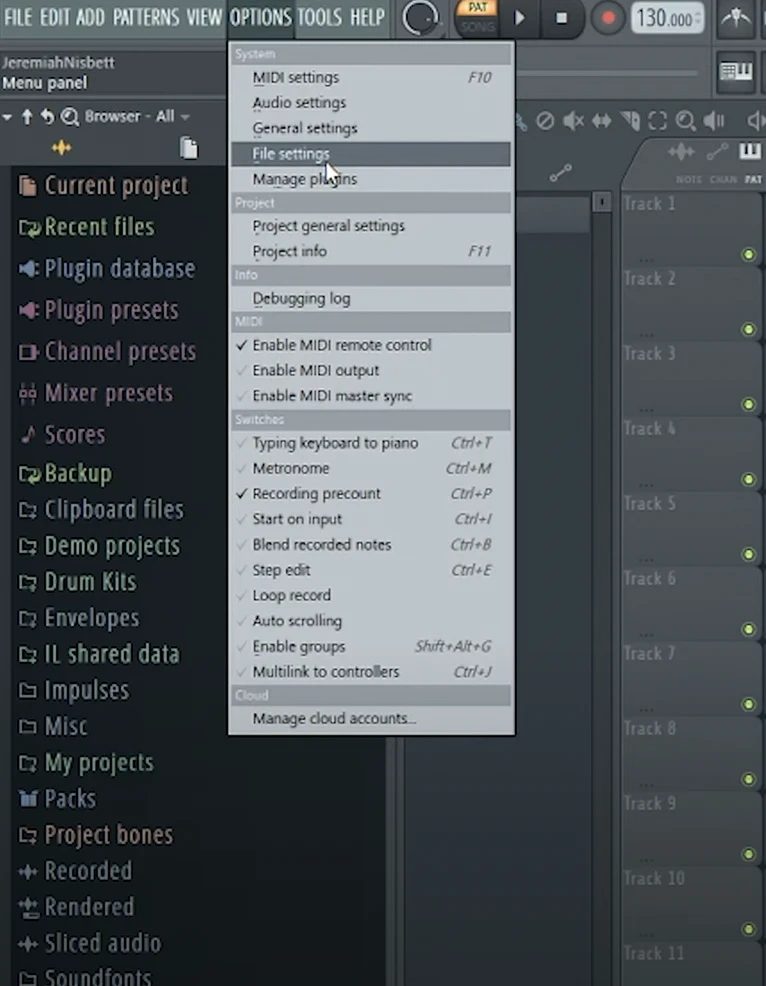 In the launched file browser, browse to the location where you have unzipped your drum kit and press "OK" and you are done!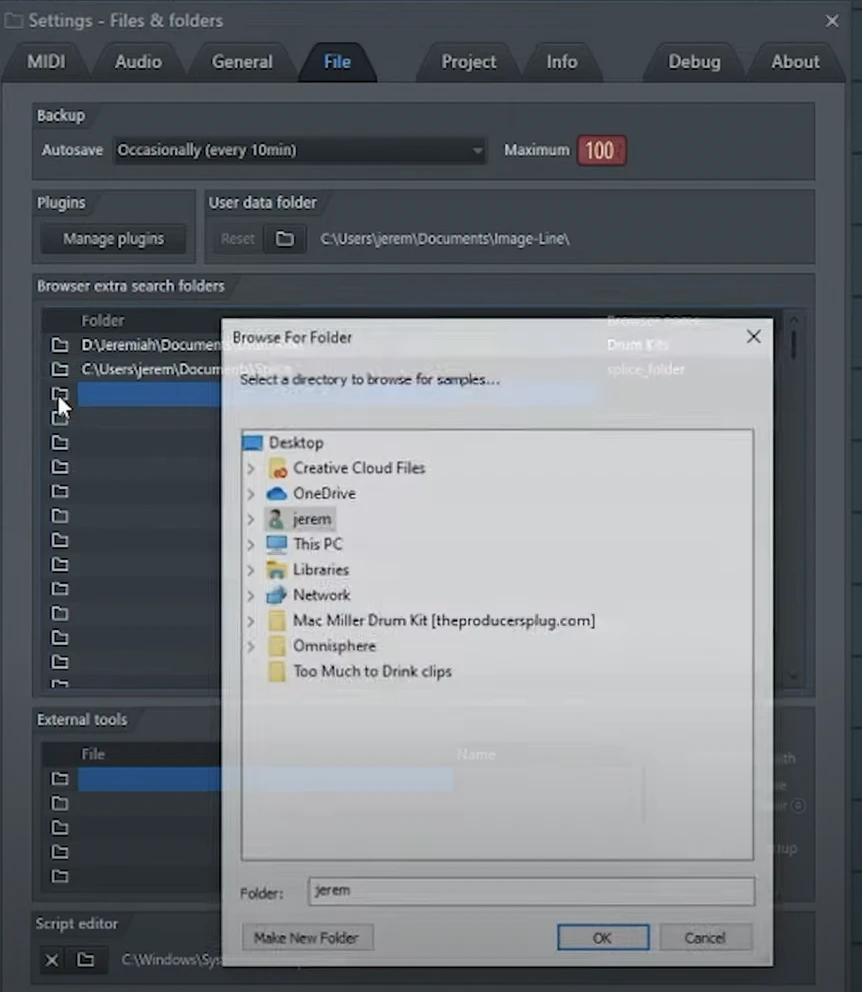 Step 3: Adding The Drum Kit (Method 2)
The second method for how to add drum kits to FL studio 12 is pretty easy (not that the first one was any hard) and doesn't take more than a few seconds to complete but needs some maneuvering skills.
All you have to do is drag the unzipped drum kits folder you have downloaded from your desktop into the browser in FL studio. The browser is the pane on the left side of your screen in FL studio. (Refer to the screenshot added below if you don't know what we are talking about)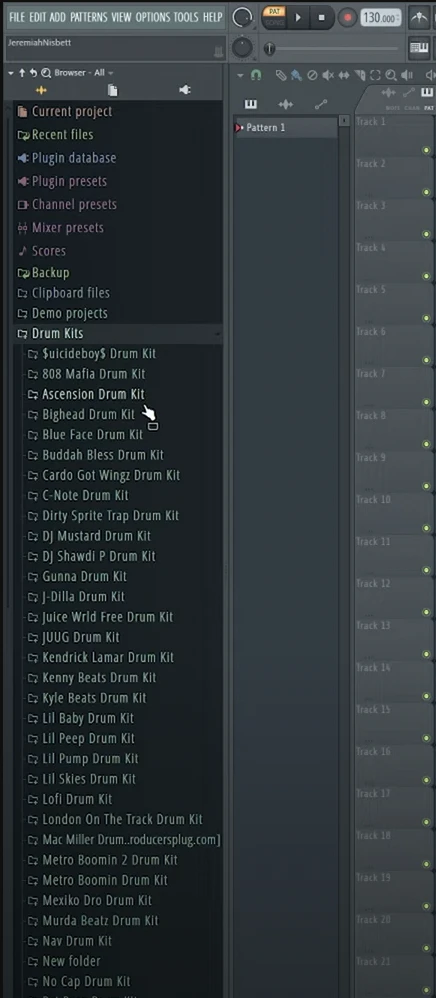 Bonus Tip: Organise
If music production is not just a hobby to you and you want to be a full-time music producer, you will need tons of drum kits (and other packs) in the FL studio while making music of your taste. Though you have learnt how to add drum kits to FL studio 12, you don't want to keep repeating the process every time you download a new pack.
Instead of adding individual drum kits or packs into FL studio, you should create a single main directory in the file tab. It is the same thing as we taught you in the first method, just that you should add individual drum kits in individual folders.
Make sure you name the directory properly. Otherwise, you will be confused once you have a lot of packs in the FL studio browser.
Also, the folder you store your drum kits (or other packs) should be organized properly. We suggest you do it according to the genre or the frequency you use a particular drum kit. All of this will come in handy if you want to make things efficient, as with time, you will be collecting tons of these kits and packs!
Conclusion
You have learnt two separate methods to know how to add drum kits to FL studio 12, both of which can be used to import other sounds as well and will function identically.
Once these kits are added to FL studio, using these sounds is very simple. You must drag them into the playlist on your screen, and you can create magic!
Frequently Asked Questions
Should I use samples from drum kits or create my own sound?
Well, the answer can vary depending on the situation to situation. If you are well averse to creating the sound you need for your music production, we suggest you create one in case you have the time required to do so.
And if any of the above metrics remains unchecked, you should look for a drum kit. Any which way, using a drum kit is a great way to save a lot of time and effort in music production.
Can I add drum kits to FL studio for free?
Yes. While FL studio comes with its own pre-added basic drum kits it is completely free to add a custom drum kit to FL studio irrespective of where you got the drum kit for.
How to find a good drum kit for FL Studio?
There is an old saying that no art is good or bad, everything is simply relative. Just as you might find a movie to be good, I might find the same movie to be a bad piece of art. Simply because I could not connect to it. In the same way, a drum kit is simply the kit that suits your requirement and vice versa.
♥ - Joseph SARDIN - Founder of BigSoundBank.com - About - Contact